Top 5 Website Analytics Tools You Should Know About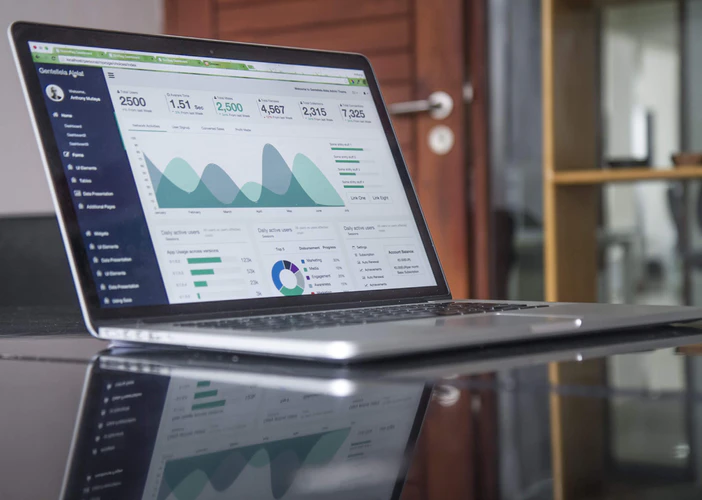 Website analytics are very important for website owners. They tell a lot of stories about how visitors have interacted with your website(s). Therefore, it provides insight into how your site can be improved to create a better experience for visitors, retain them, and even reach more of them.
For businesses, this is even more important as it has a direct relationship to revenue and, by extension, profit.
Advertisement – Continue Reading Below
This article covers five (5) website analytics tools that you should know and even use as a website owner. They give you a clear picture of how well or poorly your website is performing.
Website analytics tools for every website owner
1.Google Analytics
Google Analytics is a free website analysis tool from Google. The platform offers users a robust analytics dashboard to properly track actions on their website. Google Analytics can help track actions ranging from page views to purchases, lead generation, ad campaign performance, conversions and more.
Integrating Google Analytics to your website would require inserting a pixel code in the backend. Therefore, it would require at least basic technical skills to achieve this.
Start here — Google Analytics
2. Hotjar
Hotjar is a more suitable website analytics tool for gathering information about user conversion rates and actual user behavior on a website. With Hotjar, users can integrate and track funnels for a website. This, for example, can help determine when on the website there is a massive drop in users.
In addition, Hotjar's "recordings" feature allows users' interaction with the website to be recorded. As a result, Hotjar users can see exactly how their own website visitors are interacting with their platform.
Visit Hotjar to get started.
3.Alexa
Alexa lets you do a number of SEO-related "things". The Alexa tool can be used to check backlinks to a website, perform keyword research, perform competitive website analysis, SEO analysis, and more.
The Alexa Rank helps provide insight into how your website is performing compared to other websites on the internet.
Start here – Alexa
4. Google Search Console
To effectively measure your site's search traffic and performance, Google Search Console is the tool to use. In addition to the monthly search performance report sent via email, the console dashboard gives you an overview of the various variables regarding search.
The tool also detects and notifies users of various issues found on a website that might affect its search performance. One example is mobile usability issues.
Access the Google Search Console tool — Search Console
5. Similar Web
SimilarWeb is a website analytics tool that helps you better understand the stats and strategy of any website with just one click. All you have to do is search and the tool shows you information like Global Website Ranking, Country Ranking, Website Category Ranking, Traffic Overview, Traffic by Country , traffic sources, etc.
The tool also has a Google Chrome extension that brings these statistics to your browser with one click.
Check out the tool here — SimilarWeb
So, to conclude, a few questions for you:
Which of these website analytics tools do you use? What metrics do you monitor on your site? How important are they in charting a direction for your website? Do you have any other tools you use that aren't listed here? Let us know.
Related